Best Washing Machine Under 15000 in India 2020
Which is the Best Washing Machine Under 15000 rupees? In this article, we have included ten best washing machines at a price range of 15000. You have a lot of options in this budget to select. We have covered all types of washing machines launched in 2019 or earlier. However, you should prefer the top load washing machine as it has much better features in this price range.
Here, we have included all the top brands like LG, Samsung, Whirlpool, Bosch. We have listed the best washing machines based on their build quality, power efficiency, washing performance, and other top features. We have also included Flipkart's own brand MarQ. They are known for providing excellent products with useful features at low prices, so we have included them.
Most semi-automatic washing machines have a capacity of about 6.5 kg to 8.5 kg. If you have 3-4 members in your family, 6.5 kg semi-automatic machine is better. A size of about 8 kg is a better option for a large family as you can put more clothes together. However, the capacity of a fully automatic washing machine is about 6 kg to 7 kg. Semi-Automatic washing machine costs around Rs 10,000, while fully automatic costs around Rs 15,000.
Best Washing Machine Under 15000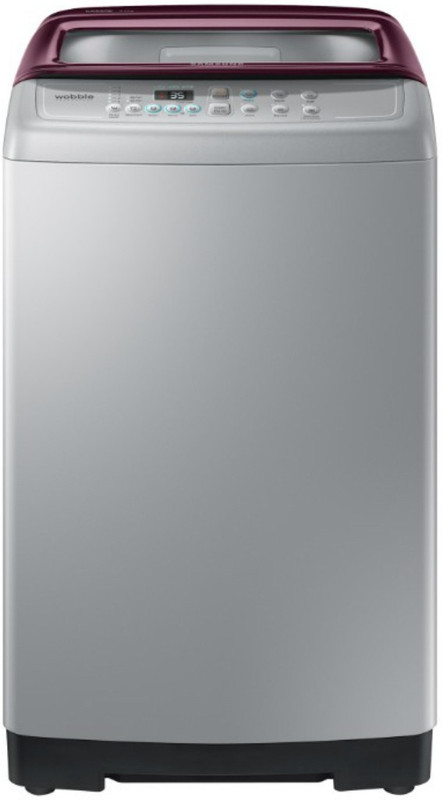 Rs. 14,900
Rs. 17,500
in stock
Perfect for a small family of up to 3 member
The machine comes with a stainless steel wash drum
This dryer works at 700 RPM
A total of 6 different wash cycle are pre-configured
2-year warranty on the motor as well as the product
This model WA62M4300HP is one of the best selling fully automatic top load washing machines in India. It is a fully automatic top loading washing machine with a capacity of 6.2 kg laundry. It is one of the best-selling models from Samsung as well as other brands. If you don't believe it, then check the ratings and reviews of this model online on Amazon and Flipkart.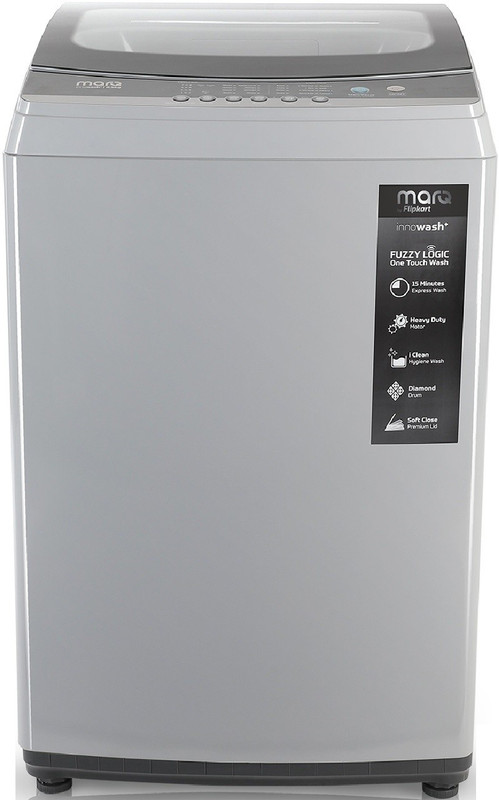 Rs. 16,490
Rs. 23,999
in stock
Pulsator Wash
Self-cleaning
Stainless Steel Wash Drum
Shock Proof
Child Lock
The MQTLDG85 is a feature-loaded 8.5-kg fully automatic top-load washing machine. It has 8 wash programs like diamond drum design, soft close lid, auto emission correction. Also, you can wash in just 15 minutes with an express wash. You'll get a great washing experience such as energy-efficient motors, tub cleaning facilities, and child lock machines.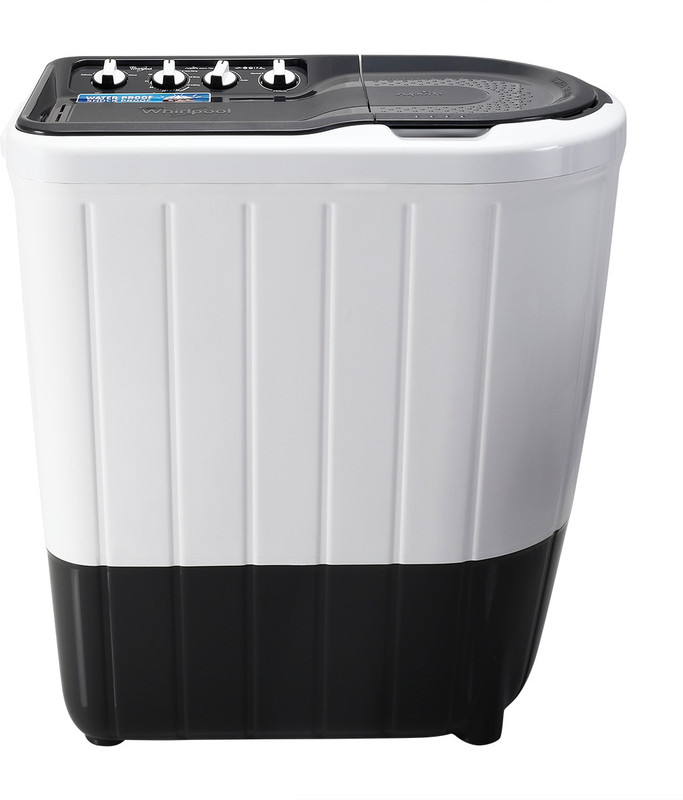 Rs. 9,290
Rs. 9,975
in stock
1450 RPM
3 Wash Program
Auto Restart
Lint Filter
Spin Shower
Easy Use Panel
Castors
Don't worry too much about stubborn stains with this Whirlpool Superb Atom 70S 7kg Washing Machine. Also, you can quickly get sparkle and clean clothes. This washing machine completes all your laundry. There is no need to bend and rub before the cloth lentils in this washing machine as it comes with a smart scrub station that lets you stand tall and scrub.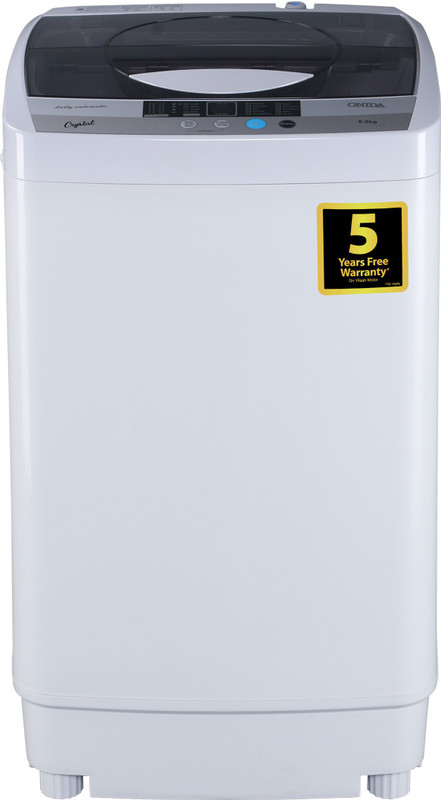 Rs. 11,190
Rs. 19,990
in stock
Pulsator
Child Lock
10 Wash Program
Stainless Steel Wash Drum
Rust and Shock-proof Body
Auto Power Off
This Onida washing machine T62CGN has ten wash programs. It is equipped to handle all types of laundry loads. After washing clothes, excess water and moisture are removed from the air dryer, so that they dry out when taken out of the machine. To ensure your safety, The body of this washing machine prevents rust and shock.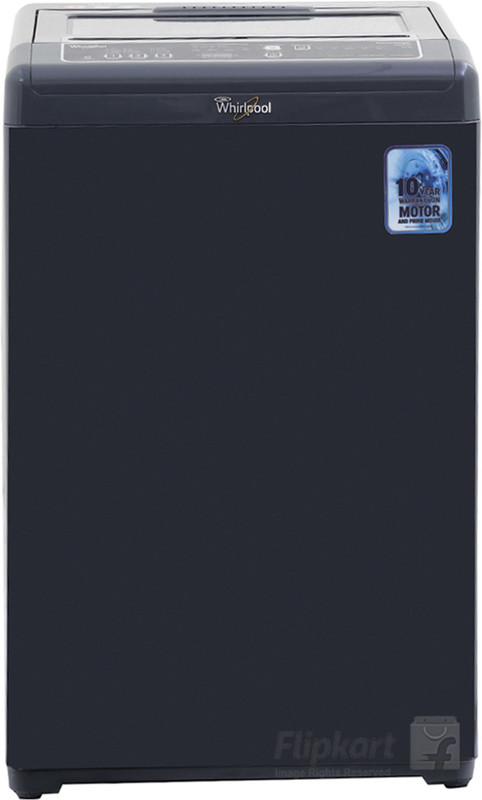 Rs. 14,280
Rs. 18,240
out of stock
LCD Display
Timer
Self Diagnose
12 Wash Program
Better Wash Quality
Suitable For Family Up to 3 member
Now you will have no more trouble to wash your dirty clothes, as you can easily clean your clothes in this Whirlpool full automatic top load washing machine. This smart washing machine has many great features like smart diagnostics, detergent saving, smart lint filter, and ZPF technology that make your washing usage more comfortable and faster. Also, the Azipeller with a 3D scrub pad helps to remove all those hard spots.
23 Wash Program
Suitable For Single/Couple
Polypropylene
1000 RPM
Economical Wash
Stainless Steel Drum
This Media 6 kg front-load washing machine comes with some advanced features; it has 23 wash programs for different washing styles, preferred time, and water temperature. you can choose from different plans based on the type of clothing, and also tested in an internal laboratory under various conditions. It consumes less electricity, detergent, and water. Thus it is highly economical for washing your clothes.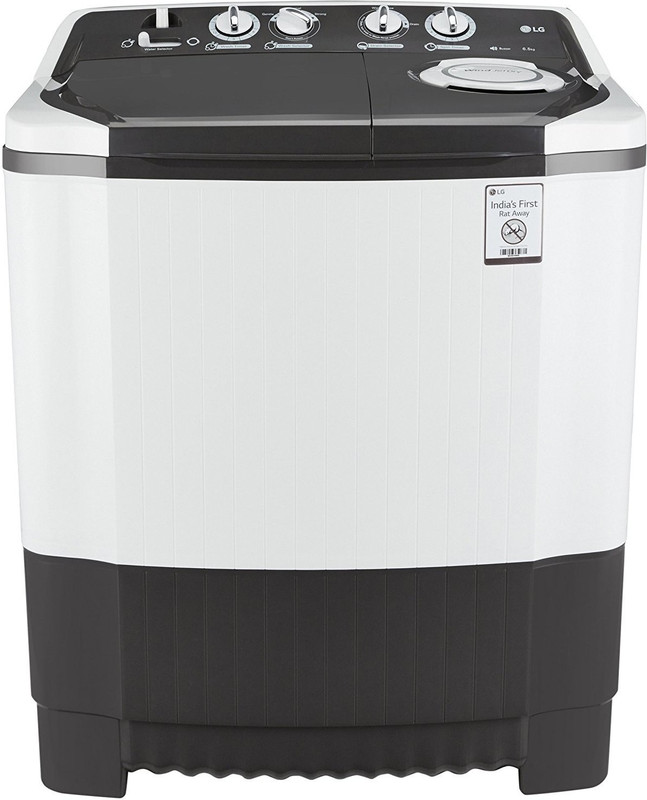 Rs. 11,490
Rs. 12,000
in stock
1000 RPM
Rust Proof Drum With High Durability
Suitable For Family Up to 3 member
Lint Filter
You can customize your wash in this LG 6.5 kg semi-automatic top load washing machine, choose the washing method based on your clothes and dirt level. Use a gentle program for delicate clothing, a general program for clothes you wear, and a heavy wash program for filthy clothes. you can wash according to the fabric thread. We all know that it is difficult to clean the dirt from your collar. Imagine how frustrating you will be if the clothes are still dirty in the washing machine. With its distinctive collar scrubbers, LG's machine provides that special item that cleans you effectively while saving your time and effort.
Consume Less Water and Electricity
Suitable for Family Up to 4-5 Members
1300 RPM
Rustproof and Shock-proof Body
3 Wash Program
Buzzer
Castor Wheel
Single Water Inlet and Lint Filter
AmazonBasics' semi-automatic top-load washing machine has excellent features, with a load capacity of 7.5 kg. This modern washing machine has a three wash program. It sports an anti-rust body with a shock-proof and water-proof panel. It has pulsator for a quick washing, a water balance spin tub and collar scrubber is an essential addition to your home. Enjoy well-washed and clean clothes with this efficient and advanced semi-automatic top-load washing machine.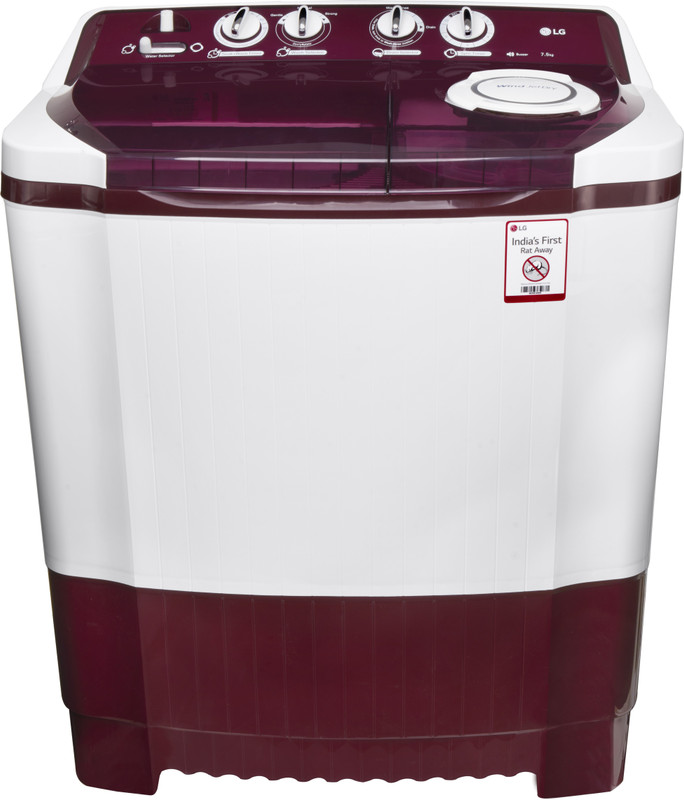 Rs. 14,390
Rs. 14,640
out of stock
1000 RPM
High Durability Plastic Body
Rust and Shockproof
Roller Jet Pulsator for Better Washing
Rat Away Technology
The LG semi-automatic top-load washing machine has superior features. You can customize your wash according to the type of clothes with your three wash programs, while soak can remove stubborn stains from your clothes. The lint collector collects the fibers coming out during the wash, so they do not get stuck in the pipe and interrupt the wash cycle. Collar scrubber helps reduce dirty stains from the collar and cuffs of your shirt. The remote technology has a 3 mm durable plastic cover to prevent mice. For better quality, the washing machine uses a roller jet pulsar to rotate your clothes evenly. This twisting creates friction and helps remove dust and particles.
740 RPM
12 Wash Program
Stainless Steel Drum
Suitable for Family Up to 3
Express Wash
This Whirlpool machine builds with 3D scrub pads with many features and techniques such as a fully automatic washing machine Azipeller that helps to remove those tough stains altogether. You can use the Express Wash feature to speed up all washing programs, and the hard water wash function ensures that your clothes receive the right amount of detergent and cleaning, as well as to ensure that no detergent residue Left.